SERVICE PHONE
0731-58590698

Gold Cup Electric Electromagnetic wire Co., Ltd.
Tel: +86 18773288963
Fax: 0086 731 58591001 Email: portia.chen@gold-cup.cn Website: www.goldcupwindingwire.com
Add
Bare aluminum rectangular conductors
Release Time:2017/2/15 16:14:26
Traffic:

4669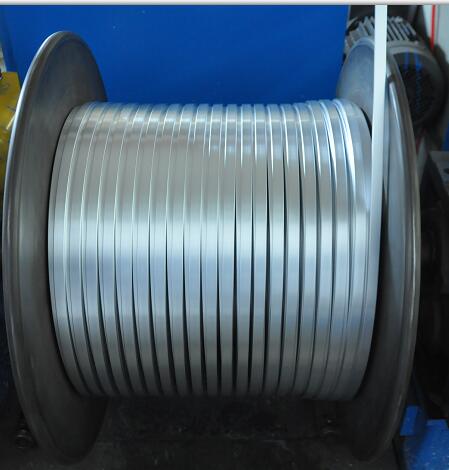 Bare aluminum rectangular conductor
Gold Cup Electric Electromagnet has imported advanced producing equipment, the bare conductors quality reached international high level, wires arranged around the drums are neatly, their surface is smooth and shining. Bare conductors are suitable for winding of transformers, electric motors and electric equipment and it is the raw material of paper covered wires and enameled wires.
Major Production Types:
Bare copper flat conductor
Bare copper round conductor
Bare aluminum flat conductor
Bare aluminum round conductor
Technical Parameters:
Copper fat wire: Height: 0.80~10.00mm Width: 2.00~25.00mm
Copper round wire: Φ0.60~6.00mm
Aluminum flat wires: Height: 1.00~10.00mm Width: 2.00~25.00mm
All the above productions could be manufactured according to specifications provided by customers.